Announcing Partnership with DNB – New collaboration to shape fintech innovation on Norwegian market
Today we are beyond excited to announce our new partnership with DNB, one of the largest and most recognized banks in the Nordics, as our official banking partner in Norway. The new partnership not only signals DNB's position as a leading fintech partner in the Norwegian market but also demonstrates their ambition to build partnerships with high potential fintech's through Mastercard's global network.
In order to know more about DNB's strong market position, commitments to the fintech community and ambition to lead the regional fintech innovation, we interviewed Petter Lee-Johannessen, Head of the Strategic Partnership Unit at DNB.
Lighthouse team: Hi Petter, thank you for taking the time to sit down with us today. As we kick off the interview, can you tell us more about your role at DNB in the Strategic Partnership Unit? Additionally, how do you view the Nordic fintech ecosystem today?
Petter Lee-Johannessen: The goal for the Strategic Partnership Unit of the New Business department is to explore, establish and manage partnerships. We work with both established players and new entrants such as startups on various projects and our job is to ensure successful execution of the whole DNB group.
In order to find the best strategic fit for DNB, we have talked to fintech's from all over the world. We believe, in terms of fintech ecosystem, the Nordic and Baltic markets are more mature due to the early and fast adoption of digital financial services in areas such as banking and payments. These innovations have created a solid foundation for fintech startups in the region to test new ideas and provide us with a great position to explore collaboration before taking them onto the global stage.
Lighthouse team: If we may dig deeper, could you share some of the DNB's strategies to become the "enabler" in Nordic fintech scene?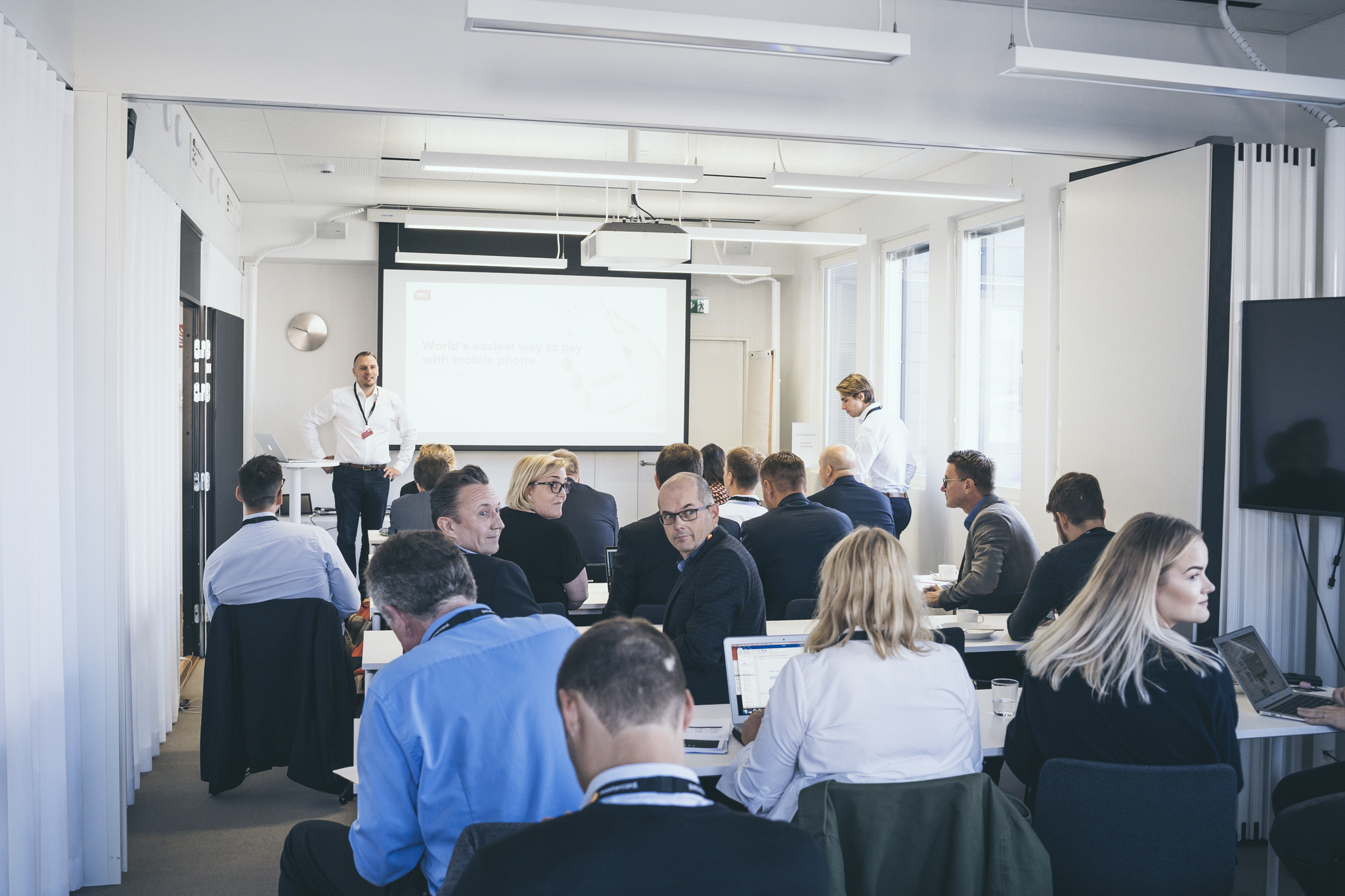 Petter Lee-Johannessen: We have a value-driven strategy when approaching fintech collaborations. Though initially driven from our corporate side to innovate our own services and products, we have noticed an increased interest from fintech startups. After seeing greater need of establishing partnerships, DNB has committed abundant resource to help entrepreneurs and startups over the last few years.
We work with startups in two ways. First of all, we have established the Strategic Partnership Unit that works with not only fintech startups, but also local incubators, accelerators and hubs. For example, we started our DNB NXT Accelerator together with Startup Lab, in addition to collaboration with Innovation Norway and other initiatives. Our decision to partner with Mastercard and participate in Lighthouse Development Program is another great example. We also began cooperation with fintech's such as Luca Labs, 11:FS Foundry and Spiir, where they utilize our network and expertise to grow their businesses. Secondly, we have founded our own corporate venture arm to invest in startups with good strategic fit following the value-driven approach. We believe the financial supports could complement the cooperation and provide long-term value to the startups. With existing investments in Payr, Spiir and Funding Partner, we aim to be even more ambitious in investing fintech's from the region.
Lighthouse team: With a clear strategy in mind, how does partnership with Mastercard in Lighthouse program play a role in the roadmap?
Petter Lee-Johannessen: We have been working with Mastercard closely throughout the years and their global network has proved to be valuable for regional fintech startups. Having witnessed the success of the previous class, we believe that the collective effort from Mastercard, NFT Ventures and banks will bring in different valuable perspectives and attract startups with great potential. As the Lighthouse program shares the same collaborative values with us, we are very excited to participate and develop interesting and meaningful ideas across Nordic and Baltic markets.
"We look forward to being inspired and explore potentials of collaboration through Lighthouse Development Program."
Lighthouse team: What do you expect from the startups? What is DNB looking for?
Petter Lee-Johannessen: DNB has a customer-centric mindset and "improving customer experience" is of the upmost importance to us. We are interested in working with startups that possess services, products or technologies that put customers at heart and benefit customers through our integration or distribution network. Currently we provide including but not limited to loans, savings, advisory services, and pension products for retail and corporate customers and thus these areas are particularly intriguing for us. Last but not least, we believe in co-creation and co-realization with startups and value each step of the journey to maximize customer experiences.
Lighthouse team: Following the last question, what should startups keep in mind when working with DNB?
Petter Lee-Johannessen: Be open-minded, patient, and respectful—the same values DNB has in mind when meeting potential startups. Even though we expect ourselves to be as agile as startups, discussion and integration process could be more cumbersome than typical startup environment. Being transparent and positive are always keys to a long-term value-adding relationship.
Lighthouse team: Thank you so much for sharing your time and experiences! Any final remark?
Petter Lee-Johannessen: The Lighthouse program gives fintech startups great access to Mastercard, banks, investors and advisors. Don't miss out on this great opportunity and apply by February 18th!