Coming into week 37 was a mixture of pure excitement and nervousness— like that feeling before the first day of a new school year. In a way, the day before the first Lighthouse workshops, was a lot like the day before a new school year. Since April our team has been developing the Lighthouse program. In June, we announced Lighthouse at Money 20/20, during the summer we spoke with hundreds of amazing startups, and September 10 marked the beginning of our program with a class of 15 exciting Fintech's.
Stockholm was the best place for us to have the first workshop. It's where our team is based, it's the market we know best, and we wanted to start on a good note. Epicenter was a great venue, they have an eclectic atmosphere and we didn't have to think about the little things like hot coffee in the morning, that was just there. What is unique about our class in Stockholm is the variation in stage. Instantor is scaling internationally and has 50+ employees while companies like Pej and Swiftcourt are on their way to winning local markets. It was really rewarding to see that the program added value to all stages of companies, and a key driver is having the right partners on board. We were really happy to have Swedbank join us as our partner bank in Sweden, and they showed up ready to play, with a strong team led by Ted Scheiman who is responsible for managing Swedbank's Fintech partnership & investment portfolio. When the day was over each startup had gone through 5 breakout sessions with the goal of defining clear next steps of how to reach a trial, partnership, funding, and more.
"The first day of the Lighthouse program was extremely productive for us. With intense and effective sessions we were able to create real and hands-on business cases that we're now developing, and all of them have the potential to increase the value of our company. Really looking forward to follow up the discussions in the next workshop!" – Johan Hedén Hultgren, CEO Swiftcourt
Sweden Breakout Sessions
Sweden Startups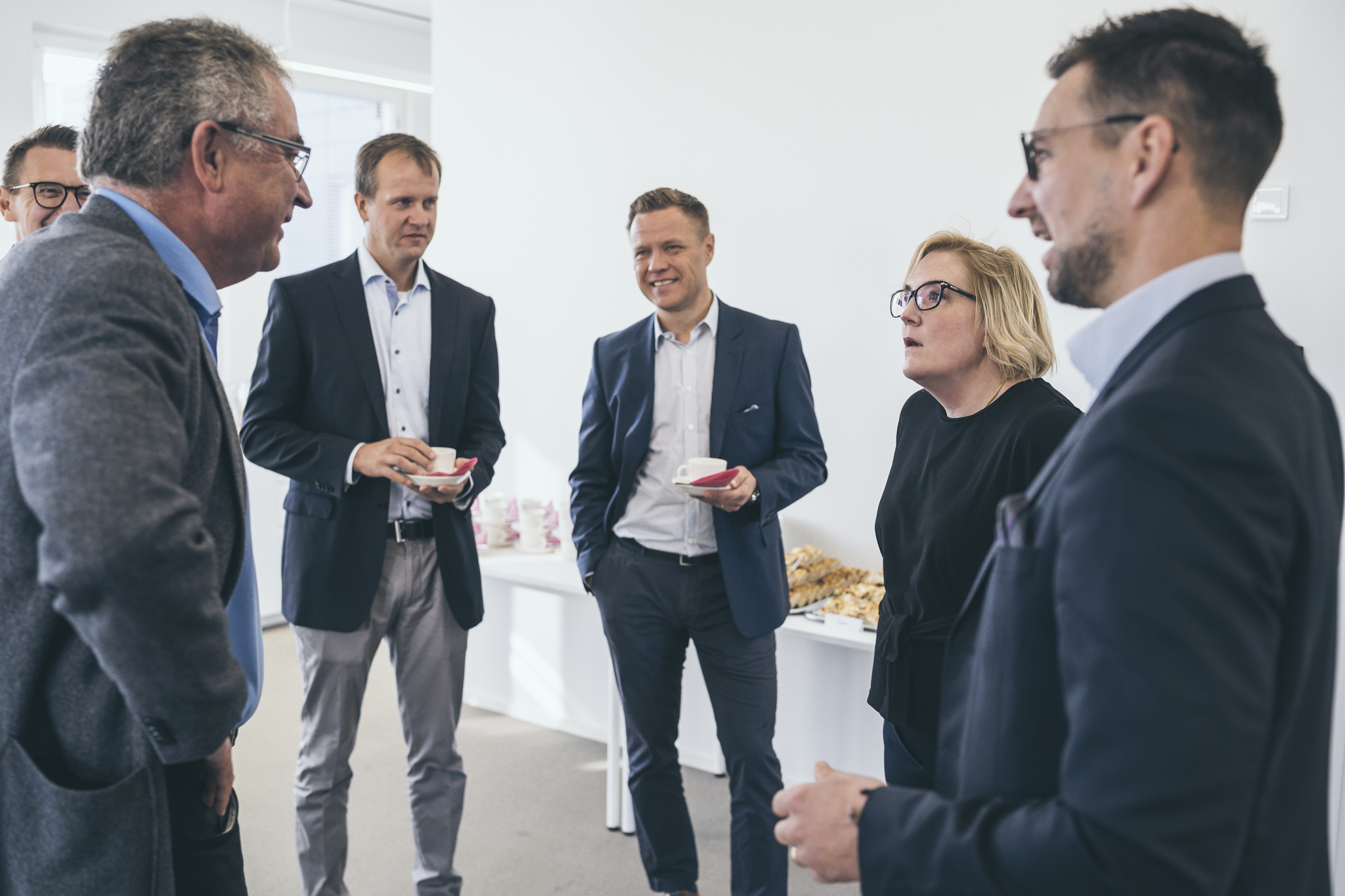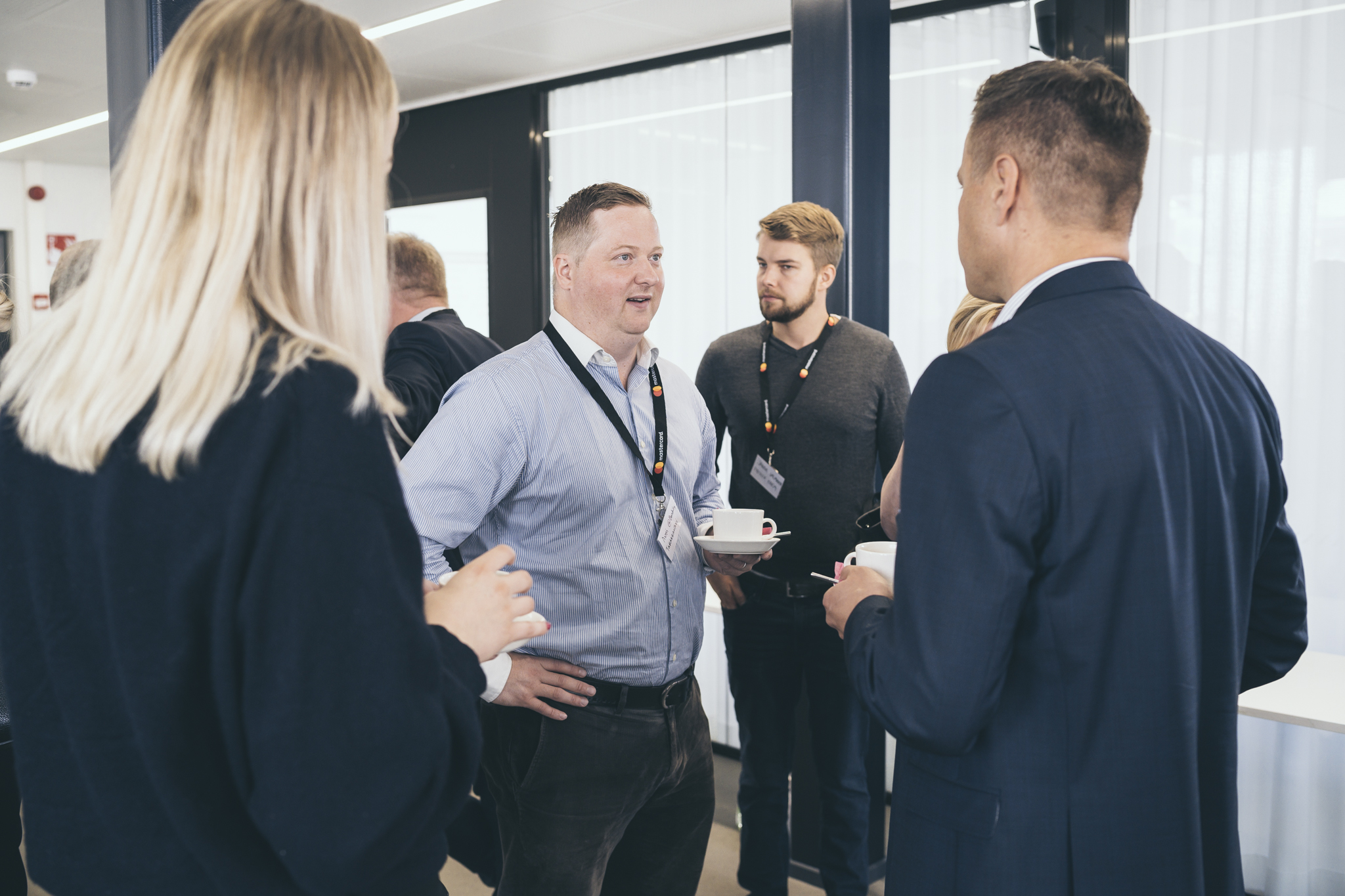 We packed our bags, hopped on Arlanda Express, and found ourselves ready for the first workshop in Helsinki on September 12. With one successful workshop behind us, we came in with a bit more confidence. It also helped to be hosted by Lexia, their offices are gorgeous to the point one person on our team was considering law school. We are really proud of our Helsinki class and they represent the Finnish culture well. With most companies focused on highly technical, B2B products/services there was a stark contrast to the consumer focused Stockholm class. In the early company presentations it was clear we were in for a great day, as the Fintech's began to throw excited questions at one another, teeming at the many ways they could work together. OP Bank stood out as a favourite session and we often had to pull startups from the room to keep the day on time. The breakout sessions seemed to fly by and by the end of the day the excitement levels were still high, and Lexia was kind enough to crack open a few cold beers, and proved that regulatory conversations don't have to be so dry 😉
"The first round of workshops proved that there is so much we can do through collaboration. Each company session showed us the potential power of working together, and we are excited to see these conversations transform into valuable business relationships." – Mats Taraldsson Head of Digital Development and Fintech Engagements Mastercard
Finland Breakout Sessions
Finland Startups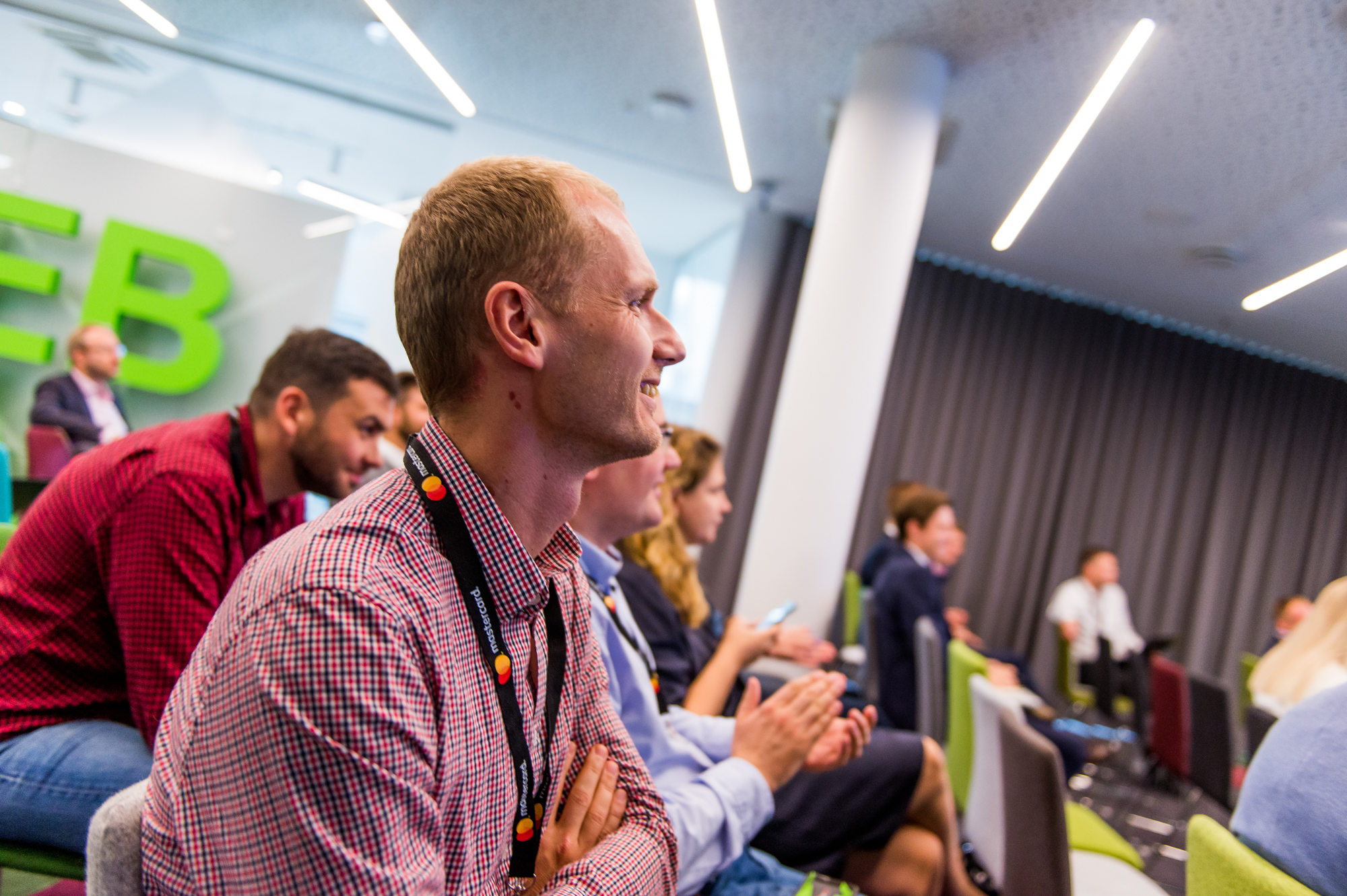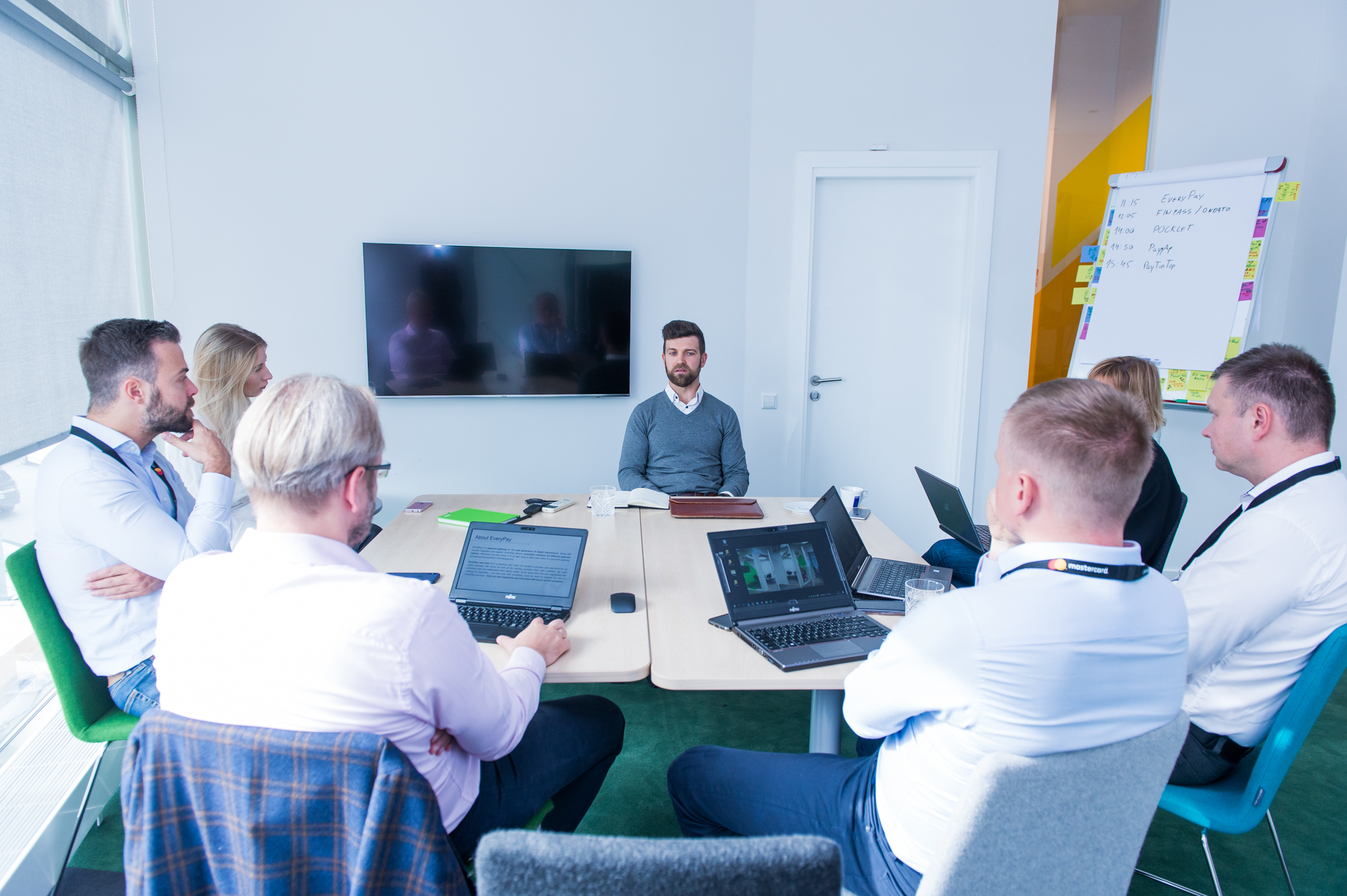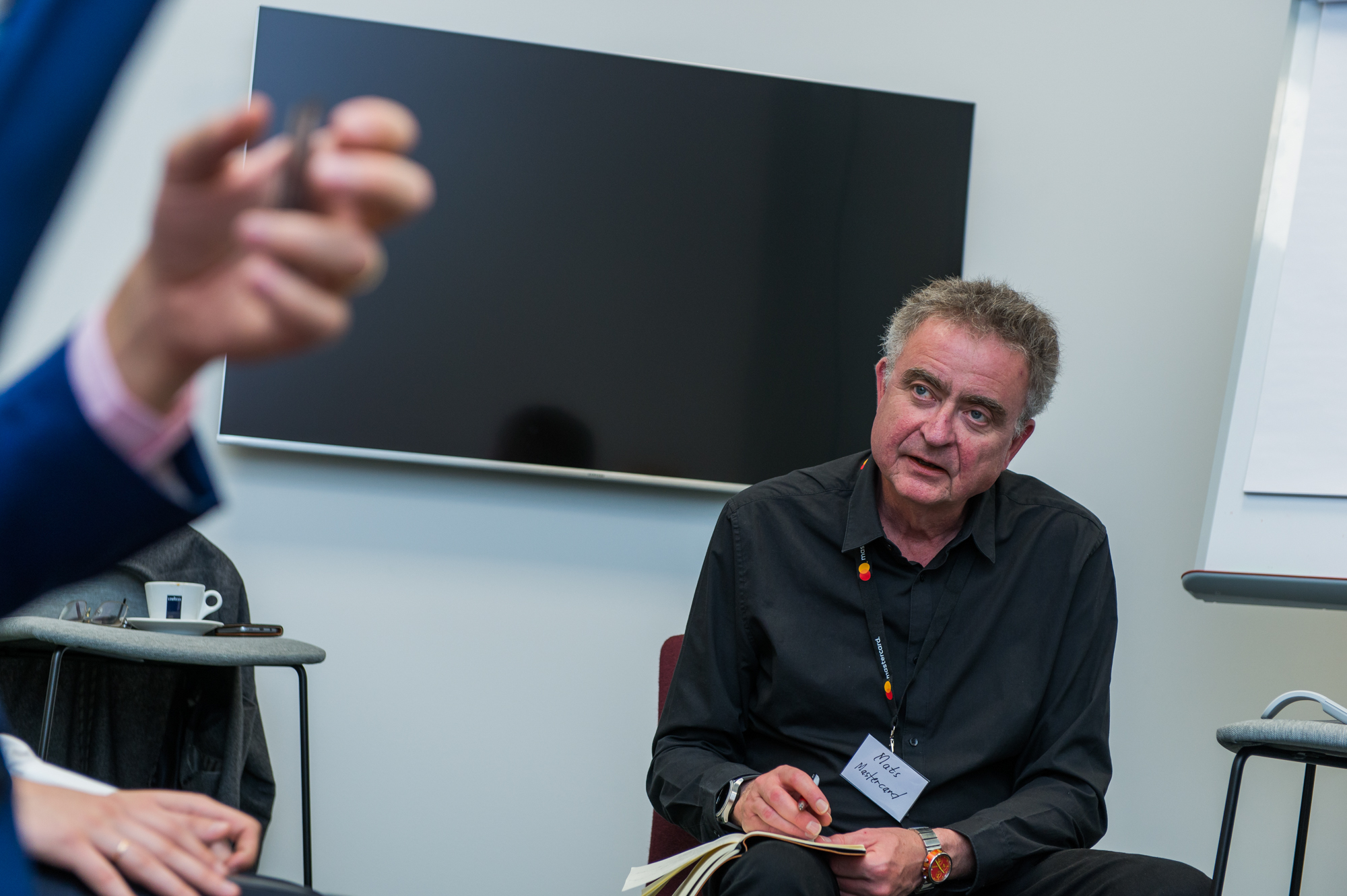 From the very beginning of Lighthouse we have been fortunate enough to have SEB as a partner. They have helped us to better understand the Baltic market, and to ensure our program delivers real value to the startups we work with. Their recently built Innovation center was a perfect venue for our workshop, and when we arrived we were excited to build on the success of the first two workshops. The class of startups in Vilnius has a personality entirely of its own. The 5 companies consist of highly professional teams, who choose their words wisely, and analyse every opportunity with meticulous detail. This brought an elevated level of seriousness into the breakout sessions. The Mastercard sessions reminded us why we were initially so excited to work in the Baltics, as each company showed off their innovative technology.
"I very much appreciate the workshops, they provide deep dive discussions with each startup that lead to clear action points for both the founding team and the SEB mentors. I know that follow-up meetings have already taken place with SEB and this gives me confidence that we'll see teams progress in upcoming months." – Andra Altoa Head of Strategy and Customer Insights SEB Baltic
Lithuania Breakout Sessions
NFT Ventures & Open Circle Capital
Sorainen, Motieka & Audzevičius
Baltic Startups
Overall, we are really excited to be working with 15 great companies and saw the value the workshops bring to everyone involved. The startups walked away with concrete action steps to take in order to strengthen their case toward a trial or partnership with Mastercard and their banking partners. The next round of workshops will take place on October 15, 17, and 19 in Stockholm, Helsinki, and Vilnius respectively. This time we will celebrate the end of the series 1 workshops with an open invitation to the Fintech community for an afterwork session. Head to our event section for more information— see you there!
Written by Jay Jensen Lighthouse Program Manager jay.jensen@nftventures.com +46 73 393 24 57